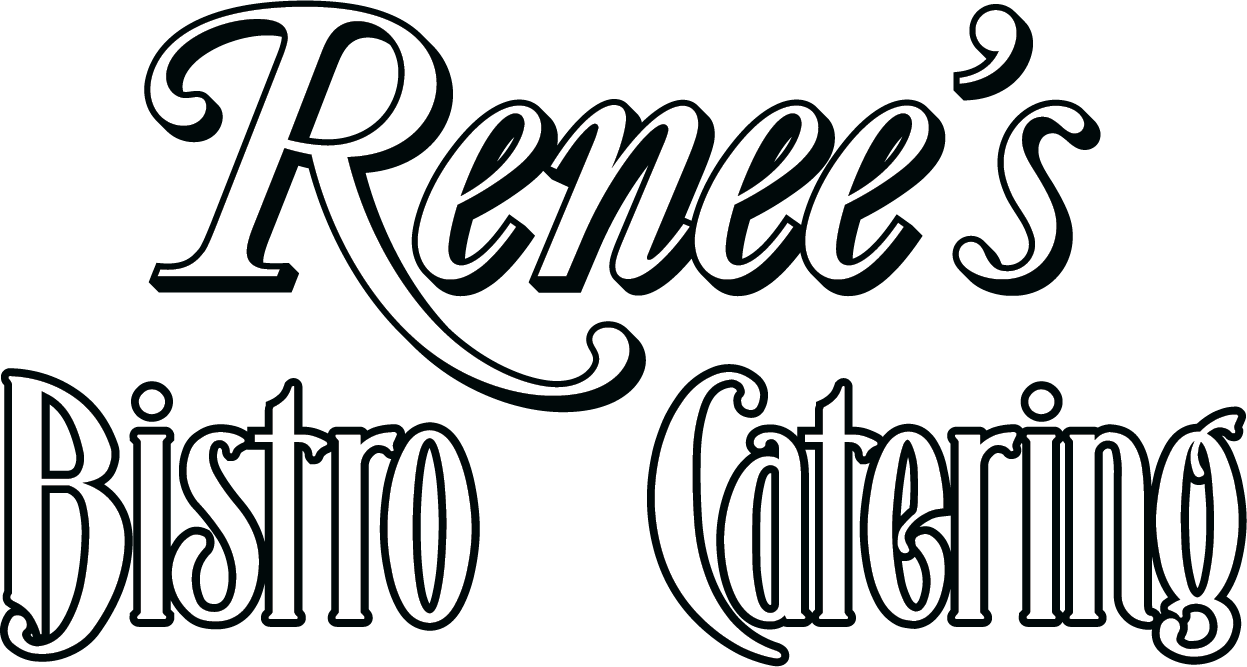 Entrees and Accompaniments
Our mission is to customize each & every event to our client's needs & tastes. Please feel free to inquire about any dish that you do not see listed or ask for modifications.
Maple Mustard OR Dill Butter
Herbed Boursin & Spinach Stuffing
White Wine, Lemon Butter Sauce
Served with Remoulade & Tropical Fruit Salsa
Steamed Lobster Tail & Drawn Butter
Shallots & Cremini Mushrooms in Marsala Wine Sauce
Lemon, Butter, Caper Sauce
Pan Roasted Statler Chicken Breast
Lemon Whole Grain Mustard Pan Sauce
Garlic Parmesan Roasted Chicken Breast
Balsamic Glazed Chicken Breast
Grilled Chicken Breast & Thigh
Customize Your House-Made Sauce
Asian Honey Ginger Chicken Thighs
Sesame & Green Onion Garnish
Caprese Stuffed Chicken Breast
Tomato, Fresh Mozzarella & Basil
Apple Harvest Bread Stuffed Chicken Breast
Apple Cider Pan Reduction
Harvest Bread Stuffing & Turkey Gravy
Herb Crusted Petite Filet Mignon
Grilled NY Sirloin Strip Steak
Sliced To Perfection & Served With Chimichurri
Smoked Texas Style Beef Brisket
Sliced & Served with Honey Bourbon Sauce
Stuffed with Prosciutto, Apples, Sage, Fresh Fennel & Goat Cheese
Grilled Center Cut Pork Chop
Applewood Smoked Carving Ham
Southern Style Shredded Pork
Ricotta Stuffed Eggplant Rollatini
Marinara, Parmesan & Fresh Mozzarella
Thin Sliced Grilled Vegetables
Marinara, Pesto & Fresh Mozzarella
(Gluten Free)
Panko Topped Stuffed Portobello Mushroom
Roasted Tomato, Spinach, Olives, Artichokes & Goat Cheese
Impossible Meat Stuffed Rainbow Peppers
Confetti Vegetables, Rice & Cheese
Filled with Seasonal Vegetables & Cheese
Sauteed Chinese Vegetables & Long Grain Rice
Cavatappi Pasta & White Wine, Butter, Garlic Sauce
Tossed with Broccoli Florets
Chicken & Bow Tie Pasta Primavera
With Garden Fresh Vegetables
Parmesan Cream Sauce
Layers of Marinara, Ricotta, Parmesan & Mozzarella Cheeses
(Add Meat or Italian Vegetables)
Spinach & Ricotta Stuffed Shells
Classic Marinara & Parmesan
Spinach, Artichokes, & Roasted Red Peppers
Prime Rib Carving Station
Served with Au Jus & Horseradish Cream Sauce
Roasted Whole Turkey Carving Station
Turkey Gravy & Harvest Bread Stuffing
(Please Inquire For Full Menu)
Chef Active
(Please Inquire For Full Menu)
Make Your Own Salad Station
Wild & Long Grain Rice Medley
Herb Drizzle & Toasted Pecans
Rice & Confetti Mirepoix
(Gluten Free)
Roasted Fingerling Potatoes
Sour Cream & Chive Garnish
Roasted Fingerling Potatoes
Sour Cream & Chive Garnish
Roasted Yukon Gold Potatoes
Classic Skin-On Mashed Potatoes
Parmesan Cheese & Fresh Herbs
Roasted Butternut Squash & Sage Rotini
Bow Tie Pasta Primavera & Garden-Fresh Vegetables
Tomatoes, Olives, Capers, Garlic Tossed with Penne Pasta
Penne Pasta & Pomodoro Sauce
Fresh Basil & Parmesan Garnish
Creamy Parmesan & Spinach Orzo
Grilled Vegetable Presentation
A beautiful presentation served room temperature that includes:
Summer Squash, Zucchini, Eggplant, Portobello Mushrooms, Red Peppers & Red Onions
(Inquire to Add Asparagus)
Honey Glazed OR Dill Butter Baby Carrots
Mediterranean Green Beans
Sun-Dried Tomato, Artichokes & Olive Medley
Steamed Broccoli, Cauliflower & Carrots
Roasted Broccoli Parmesan
Maple Mashed Butternut Squash
Oven Roasted Seasonal Medley
Sautéed Spinach & Rainbow Chard
Roasted Garlic & Olive Oil
All Dressings are House Made. Please Inquire for Alternate Options.
Berry, Nut & Goat Cheese Salad
Baby Spinach & Field Green Mix, Seasonal Berries, Toasted Almonds & Goat Cheese
Fresh Apple, Gorgonzola Cheese & Bacon Salad
Baby Spinach & Field Green Mix, Local Apple, Crumbled Cheese & Crisp Bacon
Layered Vine Ripened Tomatoes, Fresh Mozzarella Cheese & Basil on a Bed of Baby Spinach
Drizzled with Balsamic Dressing & Pesto
Traditional Field Green Salad
Tossed in House Vinaigrette
Shredded Parmesan Cheese, & Croutons
Creamy Caesar Dressing
(If you choose to have dressings on the side, you will incur an extra charge)
Guest Table Mini Presentations
Cheese and Seasonal Fruit
Presented with Dipping Oil & Whipped Butter
Gourmet Cracker Assortment
Traditional Open Faced Tea Sandwiches
Bruschetta ~ Olive Tapenade ~ Pesto ~ Basket of Crostini ~Salsa Verde ~ Guacamole ~ Tortilla Chips
Melon ~ Cucumber ~ Spring Pea ~ Potato ~ Gazpacho
Tomato ~ Pumpkin Bisque ~ Chowder ~ Cream of Broccoli
Non-Traditional Salads & Slaws
Fresh Berries & Goat Cheese
Artisan Dinner Roll Medley
Garlic Knots OR Bread Sticks
Focaccia, French, Italian, Sourdough, OR Rye
Fresh Baked & Unbelievably Delicious
Herbed Extra Virgin Olive Oil